Home | Facebook | History | Donation Locations | Membership | Photo Gallery
Currently, each box $14.85 to ship. While all donations are highly appreciated, monetary donations are always needed to get these Freedom Boxes shipped.
If you would like to donate items for Freedom Boxes, please visit the Freedom Boxes link to see the most current list of needed items. If you would like to make a monetary donation, please either send via mail to the following address, or click the Donate button below.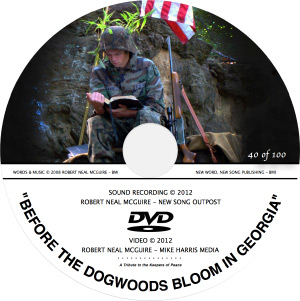 BEFORE THE DOGWOODS BLOOM IN GEORGIA - DVD
is the story of a military family and their young recruit.
The DVD contains three video versions of the song and of
the making of the video.

You may have the DVD or have it sent to a military family member,
for a $20.00 donation to BSMs OK 1.
The $20.00 donation will be used to ship to an active duty soldier.
Please contact this Chapter.
Blue Star Mothers of America, Inc. - Chapter One
907 S. Detroit
Tulsa, Oklahoma
(please call number listed on lobby door for entry and assistance)
Optional drop off donations
Liv A Little Boutique
Downtown Jenks
All Fox Cleaner Locations:
91st & Sheridan
61st & Sheridan
41st & Harvard
41st & Garnett
Jenks - 121st & Elm St.
U.S.A. Signs
9242 S Sheridan Rd.
Walgreens Drug Stores
4971 S. Memorial Dr.
2115 S. Memorial Dr.
3112 S. Harvard Ave.
1440 S. Lewis.
1424 S. Yale.
5401 S. Lewis.
7111 S. Lewis.
Urgent Care of Green Country
11717 S. Memorial Dr.
On The Corner Resale
3025 E. 15th St.
© 2013 Blue Star Mothers of America, Inc. Chapter One